August 17, 2021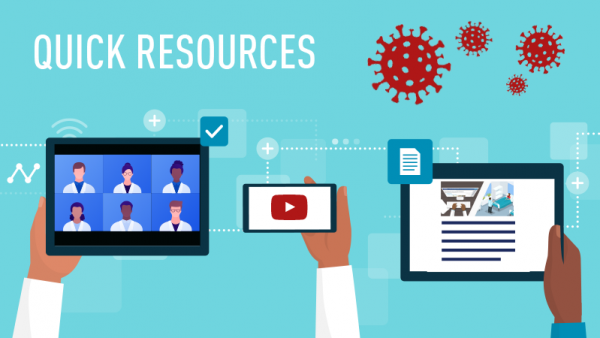 By: Sherilyn Smith, MD |  Clinical Skills Learning Specialist  |  University of Washington |  Aquifer Chief Academic Officer
---
As we continue to manage a variety of learning disruptions created by COVID-19, I wanted to be sure that Aquifer has tools and teaching strategies to mitigate some of these issues and keep your students learning. Whether you're managing quarantined students, virtual courses, or a lack of patients, we have tools that can help.
Ready-to-use Teaching Tools: Ideal for Online Learning
Looking for ways to engage your students in virtual group sessions? Take advantage of our in-depth learning activities to extend the learning in associated Aquifer cases through flipped classroom discussions and knowledge application.
All activities below are available in the Educator Resources section of your Aquifer account for your subscribed courses. 
Aquifer Integrated Illness Scripts


21 Scripts designed specifically to promote cognitive integration and provide a framework for learners to link basic science and clinical knowledge. Now available for Aquifer Curricular Partners.

High Value Care Real-World Learning Activities


12 active learning activities to accompany each case in Aquifer's free High Value Care course. 

Diagnostic Excellence Active Learning Classroom Strategies


6 activities (one per case for Aquifer Diagnostic Excellence) designed as 60-minute classroom sessions with activities, worksheets, discussion questions, and more.

Case Analysis Tool


A structured worksheet to be completed as students work through an Aquifer case, designed to enhance the development of clinical reasoning skills. Although built for Aquifer Pediatrics, the Case Analysis Tool can be used with any Aquifer Family Medicine, Internal Medicine, and Geriatrics cases.

Flipped Classroom Workshops for Aquifer Radiology


Each workshop, designed to be completed in a 60-90 minute session, includes a powerpoint with images and annotations, speaker notes, and a facilitator guide. Available for 18 radiology cases—with speaker notes. 

Pediatrics Active Learning Modules


Available for pediatric immunizations, fever, patient safety, and child development. 

Pediatrics Questions for Further Consideration


Discussion questions that extend student learning beyond the cases.
Successful Strategies from Your Peers
Since the pandemic began, Aquifer has been gathering success stories, practical tips, and new use cases from medical and health professions educators from across the country. Here are some of the most popular blog posts (✎),  webinar recordings (▶), and podcasts (
)
Virtual Electives & Clerkships
Clinical Skills
✎

Case Analysis Tool: Developing Clinical Reasoning Skills

; Sara Kraus, MMS, PA-C

Engaging Learners Through Teleprecepting; Cindy Lord, PA-C
Teaching and Assessing SOAP Note Skills with Pre-Clinical Students; Ronda Mourad, MD

✎

Building a Virtual Rotation

; Suzanne Weiner, MD

▶ 

Clinical Skills Preparation

(31 min): Chris Anderson, MD & Jacob Prunuske, MD

▶ 

Creating Meaningful Virtual Clinical Encounters

(29 min): Michael Dell, MD

& Anjali Kumar, MD, MPH
Didactics & Discussions
Remediation
Using Virtual Orientations to Maximize In-person Learning
Personalized Peer Consultations
Aquifer can connect you with expert medical educators from the Aquifer Educators Consortium for a personal consultation for you or your team to find out how Aquifer's learning tools can support your specific challenges. Our team is here to help and share expertise to help with virtual clinical learning, adapting to learning disruptions, and supporting struggling learners.
We're Here to Help
Don't see what you need? 
Uncategorized