September 17, 2020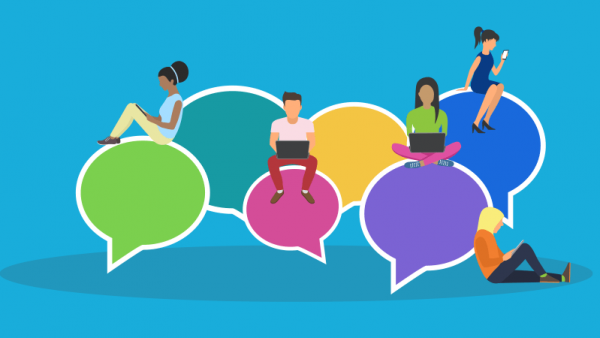 By: Georgia Vasilakis, MD Candidate, Class of 2022 |  West Virginia University School of Medicine | Aquifer Student Advisory Group
---
Due to the COVID-19 pandemic, both students and faculty involved in medical education have been asked to remain "flexible and nimble" during these uncertain times. It is remarkable how swiftly medical programs and curriculum committees moved to create engaging and beneficial virtual opportunities for the remainder of the last academic year – and we currently still find ourselves in a modified version of what "once was" back in March. While there are many questions seemingly left unanswered in this rapidly evolving situation, every effort to navigate the coronavirus terrain is an opportunity to learn and adapt while we pursue our medical vocation.
The Virtual Rotation Experience
My first clinical rotation in my third year of medical school was Family Medicine. Due to local coronavirus precautions, our Family Medicine clerkship directors decided to make the first half of the clerkship virtual and the second half in person for our rural rotations. This meant that I was, unfortunately, not going to be able to see live patients in the clinic for four weeks. Although it can be argued that there is no replacement for talking to and examining patients in the clinic, Aquifer's Family Medicine Course was the most relevant resource during my virtual portion of the clerkship.
During our virtual weeks, we would start our day with virtual rounds with the Family Medicine Inpatient service. Clinical lectures from our dedicated Department of Family Medicine faculty were interspersed throughout each week. We also had three virtual standardized patient encounters and three complete history and physical write-ups to complete afterward. For the remainder of our time, we were strongly encouraged to complete and study from all 40 cases of the Aquifer Family Medicine course. We used Aquifer as a self-study tool, but it may have been even more beneficial if we had periodic "check-ins" as a group to go over the highlights of the cases.  This could not only help stimulate clinical discussion and critical thinking among peers, but also help foster professional relationships with our dedicated faculty throughout the clerkship.
How Aquifer Helps
The benefits of completing the cases go beyond preparing for the Aquifer Family Medicine Exam, which we used as a midblock quiz. The case topics, learning objectives, and clinical scenarios could easily be transferred to any family medicine clinic. As a new clinical learner, the subtle details of patient conversation, interaction, empathy, and concern illustrated in the cases were precisely the details needed for a fulfilling experience. I enjoyed how the cases were constructed in a stepwise fashion – each interaction between the student, the physician, the patient, or other members of the interprofessional healthcare delivery team was documented in the order that we would most likely encounter in a clinic. Reminders regarding professionalism and communication skills were always intermingled in the case content, as practicing clinical medicine requires a broad skill set to be perfected over time. Now on my Rural Health rotation, I realize that many of the patient responses in the cases reflect similar attitudes, beliefs, and fears to actual patients I've seen with the same conditions.
Though many clerkships around the country during this time may have looked similar to mine, I am thankful for Aquifer's Family Medicine course for the learning, accountability, and preparation for being "live" in the clinic. I find myself rereading the relevant Aquifer case summaries after clinic, as these are also a helpful review of the Aquifer cases. Learning family medicine under my preceptor this month has been fantastic! I am thrilled to be in the clinic examining patients and learning how to manage their care in real-time. I am grateful for the opportunity to utilize Aquifer's resources to help "bridge the gap" between coursework and the clinic. Above all, I have learned that our current reality with the pandemic may be ever-changing, but the commitment to high-quality patient care and service to our friends and neighbors, regardless of the circumstance, is unwavering.
Student Perspectives