In collaboration with:
Association of University Radiologists & Alliance of Medical Student Educators in Radiology
The 21 interactive virtual patient cases in Aquifer Radiology deliver on the learning objectives of the Association of University Radiologists (AUR) and the Alliance of Medical Student Educators in Radiology (AMSER) medical student curriculum.
Overview
Aquifer Radiology's virtual patient cases are realistic case scenarios that demonstrate best-practices—helping students develop clinical reasoning skills that bridge the gap from content to practice. In an era of the increasing importance of evidence-based decision making and reliance on imaging, an understanding of the principles and applications of radiology is vital for today's healthcare professionals. The National Board of Medical Examiners has recognized this by increasing the imaging component of all United States Medical Licensing Examination exams.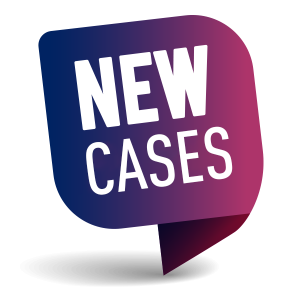 New Cases Now Available
Aquifer Radiology 20: Interventional Radiology – Vascular
Aquifer Radiology 21: Interventional Radiology – Nonvascular
The new cases, which cover the role of IR and the basics of common problems, are designed to build a foundational understanding of how to use IR as a consultation service, providing valuable knowledge for learners advancing to any specialty. The new cases are now available to all Aquifer Radiology subscribers. Learn more…
Flipped Classroom Workshops
Complete Aquifer Radiology Flipped Classroom Workshops are available for 18 cases—ready to use in your classroom. Each workshop, designed to be completed in a 60-90 minute session, includes a powerpoint with images and annotations, speaker notes, and a facilitator guide.
User Stories
Learn how Aquifer Radiology can benefit medical students, residents, and faculty in your program: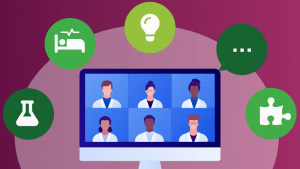 On-Demand Webinar
Best Practices for Using Aquifer Radiology Across the Curriculum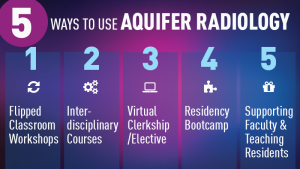 Blog: 5 Ways to Use Aquifer Radiology
Aquifer Radiology Course Board