July 31, 2020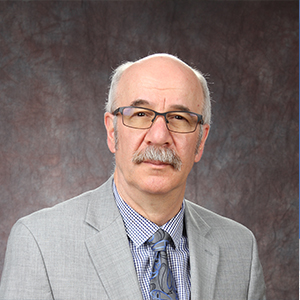 Board of Directors
Bruce Z. Morgenstern, MD is Senior Executive Dean for Clinical Affairs at the Roseman University College of Medicine.  He received his MD degree from Jefferson Medical College (now the Sidney Kimmel Medical College at Thomas Jefferson University) in Philadelphia.  He trained in General Pediatrics at the Long Island Jewish – Hillside Medical Center in New Hyde Park, NY and did a Pediatric Nephrology at the St. Christopher's Hospital for Children in Philadelphia.  After serving in the US Air Force at Keesler Medical Center in Biloxi, MS, he practiced for 15 years at the Mayo Clinic and then for another decade at Phoenix Children's Hospital, where he grew a 4 person staff into a 45 person program, devoted to the care of children with hypertension, kidney disease, on dialysis, or kidney transplant, which was ranked #17 in the US News best programs ranking in 2015, having been unranked in 2012.
Bruce has also been involved in medical student education for more than 25 years.  He has served as president of COMSEP, the association of Pediatric medical school educators, and is the immediate past president of the Alliance for Clinical Education, the organization of medical school clerkship director organizations from Pediatrics, Internal Medicine, Family Medicine, Ob/Gyn, Neurology, Psychiatry, Surgery and Emergency Medicine.  He is the editor-in-chief of the Guidebook for Clerkship Directors, reviewed in the Journal of the American Medical Association (JAMA) as a "must have" book for medical educators. He has also been the local lead for CME at both the Mayo Clinic in Rochester and Phoenix Children's Hospital.
Prior to his move to Nevada in 2015, he served on the boards of the Phoenix Children's Hospital, the Ronald McDonald House in Rochester, MN and Phoenix, AZ, and the National Kidney Foundation of Arizona.  Bruce and his wife have an adult daughter, arguably more adult than he is.  He enjoys hiking and travel.
Category:
Board of Directors