April 22, 2020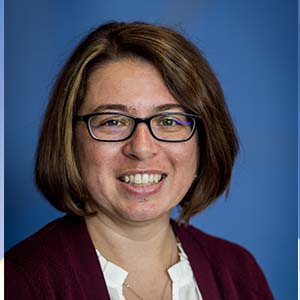 Academics & Sciences Manager
Jacqueline (Jackie) Short, joined Aquifer in August 2017.  Currently, she assists in the oversight of the Aquifer Sciences.  Her main role is as Project Manager for Aquifer Sciences; an initiative in collaboration with IAMSE to integrate basic sciences into the health care professional's academic curriculum. 
She has a background in behavioral neuroscience and psychology, along with conducting empirical laboratory research during her studies – related to learning and memory systems and visual attention. Her research has been published in several scientific journals. She also has taught psychology courses (Introduction to Psychology, Statistics, Biopsychology) at the University of New Hampshire and Castleton College. 
Jackie received her Bachelors of Science in Psychology from Western New England University; a Masters of Arts in Psychology, Masters of Science in College Teaching and a PhD in Behavioral Neuroscience, all from the University of New Hampshire.  She then completed a six year postdoctoral fellowship at the Geisel School of Medicine at Dartmouth in the Molecular and Systems Biology department (formally Physiology and Neurobiology).
She lives in New Hampshire with her husband, who actively serves in the Army National Guard, and two young sons who keep them both on their toes. She enjoys working on crossword puzzles, ice skating and taking walks with her family. 
---
Aquifer Team: Curriculum Operations
Course Boards: Consortium, Sciences
Category:
Aquifer Staff