April 22, 2020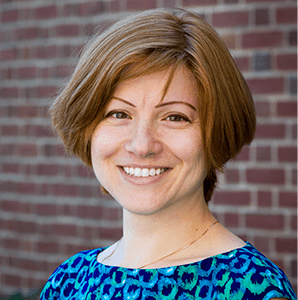 Relationship Manager for DO, PA, NP, Residency, Fellowship & International Programs
Leah joined Aquifer in September 2012.  In her role as Relationship Manager, she engages with current and potential subscribers from DO, PA, NP/DNP, residency, fellowship, and international programs. Leah provides customer support for existing programs and focuses on growing the Aquifer subscribership in new areas.
Leah has a background in education administration, international education, human resources, project management, and communications. Leah holds a MA in Theater Performance from the University of London- Goldsmiths College and a  BA in Journalism, from Ithaca College. 
She currently lives in Vermont and is very active in performing arts and local politics.
---
Aquifer Team: Relationship Management
Category:
Aquifer Staff