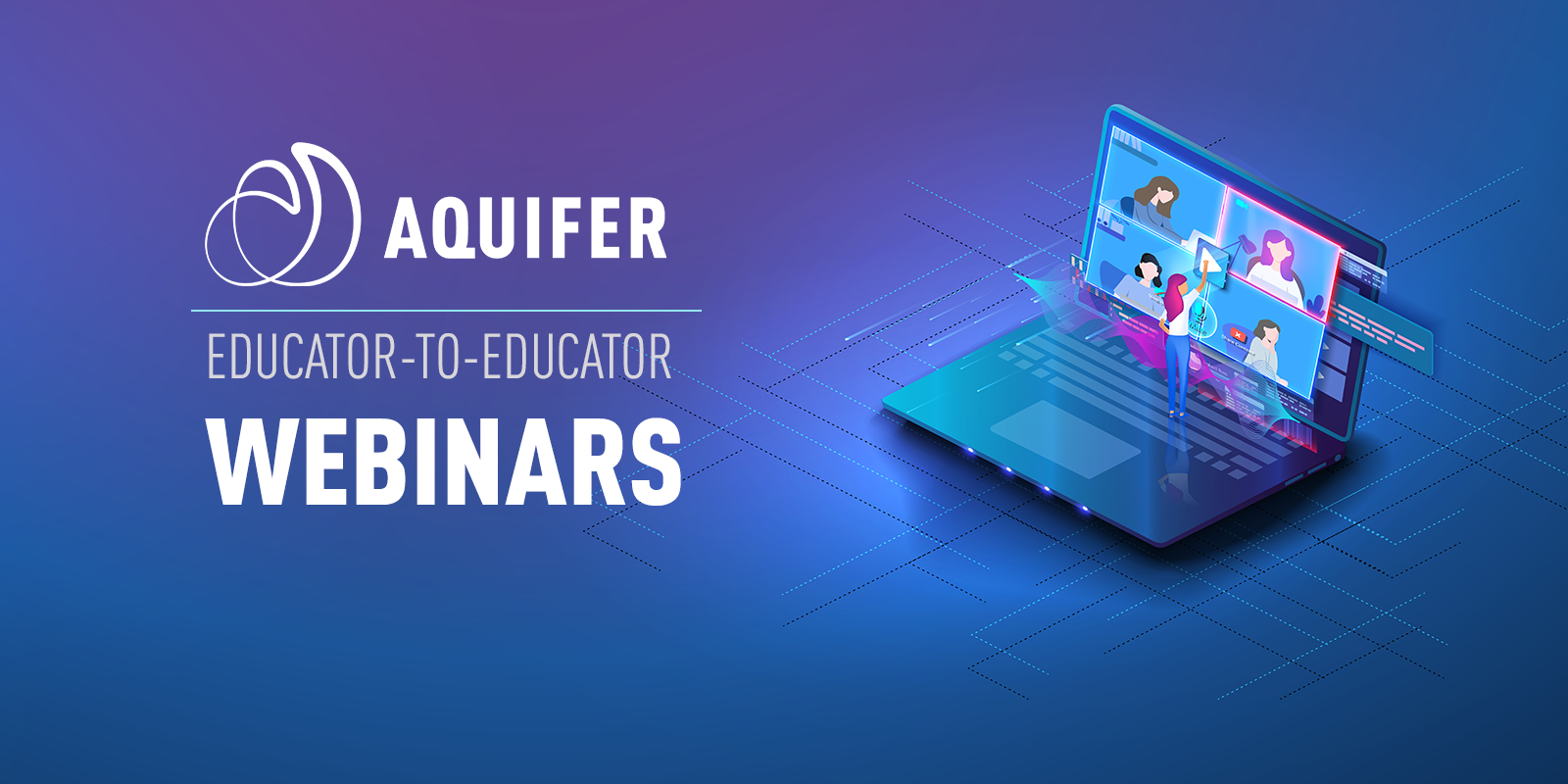 Upcoming Webinars and Webshops
For Current Subscribers
Making the Most of Your Aquifer Subscription
Join Aquifer staff to learn more about how to get the most out of your subscription with Aquifer. We will discuss Aquifer pedagogy, core content, and assessment options, and walk you through the tools and resources to help you set up custom courses and search the content library. We'll also discuss the student experience, and leave time at the end for a live Q&A.
For Potential Subscribers
How Aquifer Supports Clinical Learning
Thinking of subscribing to Aquifer? Join expert educators and Aquifer staff for an overview of our content, platform, and learning tools. You'll learn about our non-profit mission, the pedagogical grounding of our cases, what's included with an institutional subscription, and how Aquifer can support your students and faculty.
This session is ideal for deans, course directors, faculty, and staff who don't currently subscribe but are considering using Aquifer.