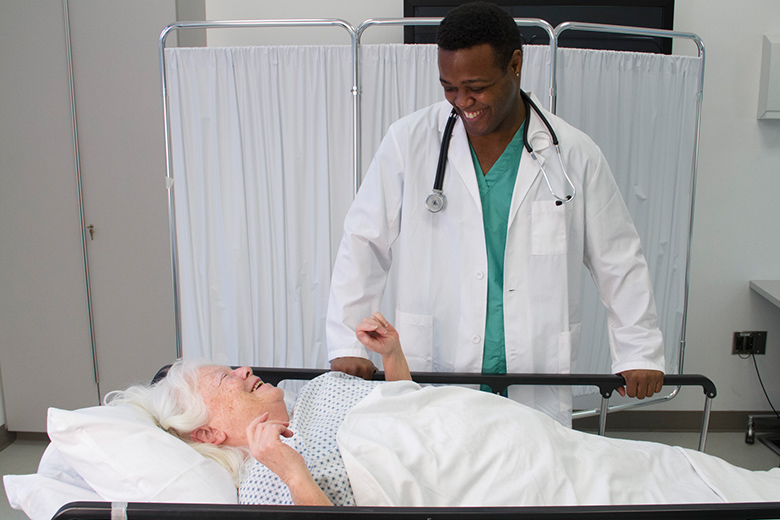 The 27 virtual patient cases in Aquifer Geriatrics provide the AGS National Online Curriculum for medical and health professions students.
Overview
Aquifer Geriatrics helps students learn the principles of geriatric medicine and integrate these principles into the care of their patients. With a range of cases spanning many specialties, the content stands alone as an educational tool or enriches an existing curriculum.
As life spans increase, it becomes even more vitally important to understand the kind of health care our patients need as they age. It's critical for health care providers to understand the unique health circumstances and preferences that come with aging so they can work in collaboration with one another—a critical asset since more than half of older Americans are managing two or more chronic conditions.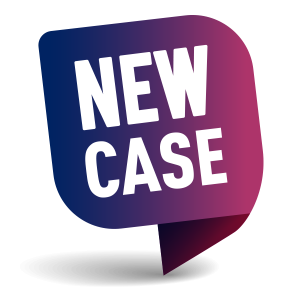 New Case Now Available
Aquifer Geriatrics 27: Advance Care Planning
The new case models communication and management of end-of-life care and advance care planning (ACP), and is designed to deliver the core knowledge needed for students and providers to develop skills in these critically important topics. The new case is available to all Aquifer Geriatrics subscribers via your Aquifer account. Learn more…
---
User Stories
Learn how Aquifer Geriatrics can benefit medical students, residents, fellows, and faculty in your program: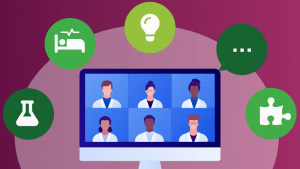 On-Demand Webinar
Best Practices for Using Aquifer Geriatrics Across the Curriculum
Join our panel of medical educators as they discuss practical tips and strategies for using Aquifer Geriatrics. This session is ideal for geriatrics educators and faculty in any discipline looking to expand their coverage on geriatrics using the Aquifer Geriatrics cases.
Blog: 5 Ways to Use Aquifer Geriatrics
Aquifer Geriatrics cases are designed to meet the needs of a wide range of learners and fit into many teaching modalities. In our recent webinar, top geriatrics educators from around the country shared their successful strategies for integration and helping learners at all levels make the most of the cases. Catch up on their insights by reading a summary in our blog.
Aquifer Geriatrics Course Board