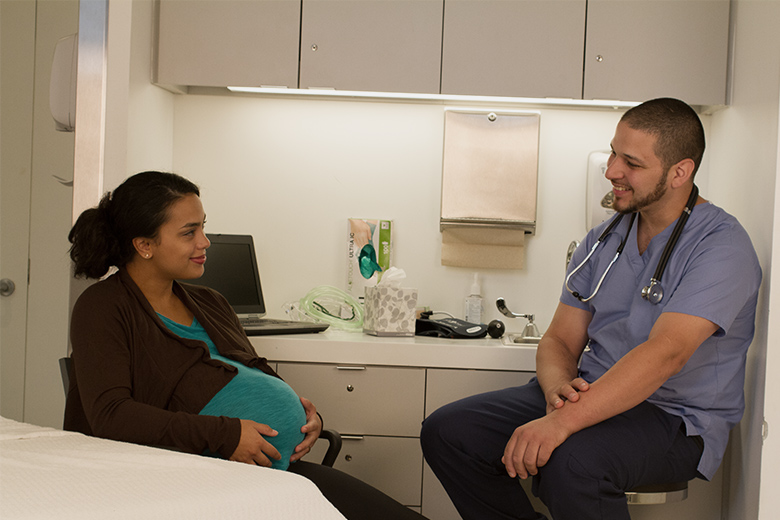 In collaboration with: American College of Physicians &
Alliance for Academic Internal Medicine
Overview
The 12 cross-disciplinary virtual patient cases and introductory principles module in the High Value Care course explore the fundamentals of providing value in health care, adopted from the American College of Physicians (ACP) and the Alliance for Academic Internal Medicine's (AAIM) High Value Care Resident curriculum.
Aquifer High Value Care teaches students how their decisions about diagnostic testing, care management, and other interventions affect the costs and efficacy of care. Including this curriculum in every healthcare professional's education is a step toward making high value care a reality in clinical practice.
Aquifer High Value Care is part of Aquifer's Clinical Excellence Case Set, which includes 52 cases covering Palliative Care, Trauma Informed Care, Diagnostic Excellence, High Value Care, Social Determinants of Health, and Telemedine.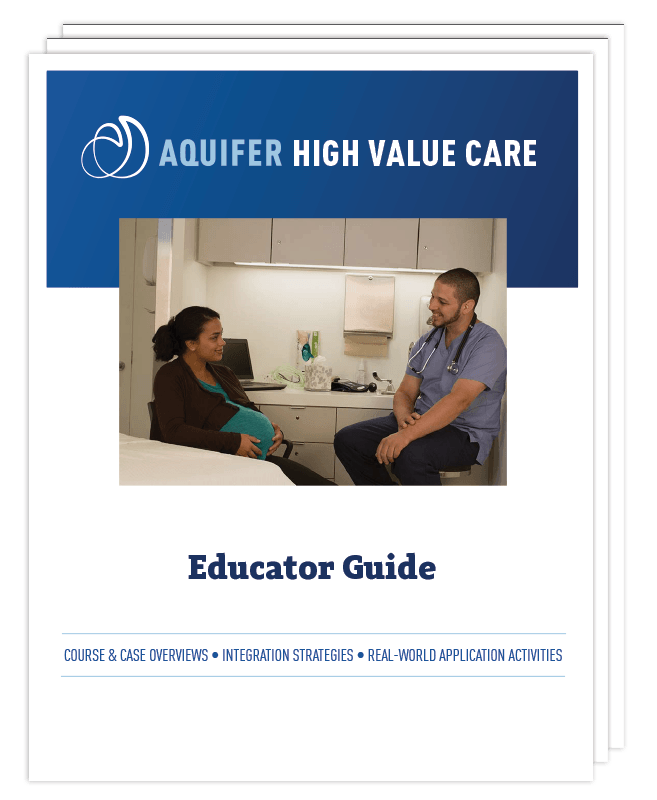 Course Overview – Integration Strategies – Real World Application Activities – Case Details
The Educators Guide—available to institutional subscribers—provides a quick reference guide for all cases and resources included with Aquifer High Value Care. Integration strategies and suggestions for custom courses are also included, making it easy to include this key topic in a variety of rotations and courses. The Educator Guide provides a wealth of valuable, engaging Real World Application Activities ready to use in your teaching.
The Educator Guide and individual Real World Application Activities are available in the Educator Resources section of your Aquifer account. Learn more…
User Story Video
Learn how Aquifer High Value Care—available free of charge—can benefit students and faculty in your program:
"Aquifer High Value Care was an incredibly helpful resource. High Value Care is introduced in the first and second years of medical school only as a concept. I completed the first Aquifer High Value Care case and I was hooked. The cases are built very well, and I was able to learn efficiently. I was impressed with the content and the course's ability to bring together information that would have taken me days to compile. The hyperlinks to online resources were invaluable."
  Third-Year Medical Student
Aquifer High Value Care Course Board