Why Medical Educators & Students Love Aquifer
"Aquifer cases represent the gold standard for student online clinical learning. When our curriculum committee needs to approve an alternative to actually seeing a patient, the Aquifer cases are the most commonly approved alternative! The virtual patient cases teach our students flexibly on their own time and help our school to meet accreditation standards. The cases support our core clinical curriculum and help to extend student learning."
Amy L. Wilson-Delfosse, Ph.D. Professor of Pharmacology Associate Dean for Curriculum, Case Western Reserve University School of Medicine
"Aquifer cases allow me to practice integrative skills–like creating a differential diagnosis and creating succinct problem statements–that are essential for performing well within a clinical team. During my clerkships, I found myself applying these skills daily. I'm growing increasingly confident within the clinical space due to additional practice with Aquifer cases. The unparalleled comfort of this learning environment is very conducive for growth."
– MD Student
"Aquifer does an incredible job at making you feel involved in the case thanks to the level of detail in conversations, content, and questions. I am also thoroughly impressed with the content because not only does it present the most up-to-date, evidence-based medicine, but it also represents recent controversy and additional perspectives on the subject matter."
– MD Student
"As a medical student, I have found Aquifer to be a unique study tool that allows me to essentially see simulation patients and gain a standardized, yet clinically relevant experience from each case with instant feedback on my performance."
– MD Student
"I like that these cases are real-life scenarios and very applicable to the patients I see in clinic with my mentors. I feel just by doing these cases in a few days, my experience in family medicine has improved by leaps and bounds and my mentors can see a marked improvement and change in me, even down to how I interact with patients and present myself. Thank you so much Aquifer, you're a lifesaver!"
– MD Student
Supporting Medical Schools
With so much to cover in so little time, today's deans, faculty, and preceptors need clinical learning tools they can trust.
96% of US allopathic medical schools, 
67%
of US osteopathic medical schools, and a growing number of PA, NP/DNP, & international medical schools trust Aquifer to standardize clinical experiences and develop clinical reasoning skills.
With 15 million virtual patient cases completed since our founding in 2006, Aquifer is the leader in developing clinical learning tools for medical and health professions education.
Find out how to access Aquifer
Medical schools around the world are using Aquifer to:
Build clinical decision-making skills

Realistic scenarios walk through a complete patient encounter

Supplement clinical experiences

Fill gaps, enhance core rotations, or build electives

Standardize access to key cases

Level the playing field and overcome access, seasonality, and geography
Cover national curriculum standards

Comprehensive courses designed for your national curriculum

Support faculty with trusted tools

Ready-to-use teaching tools and Educator Guides

Meet LCME standards

Provide deliberate practice and ensure equivalent experiences
Meet the Consortium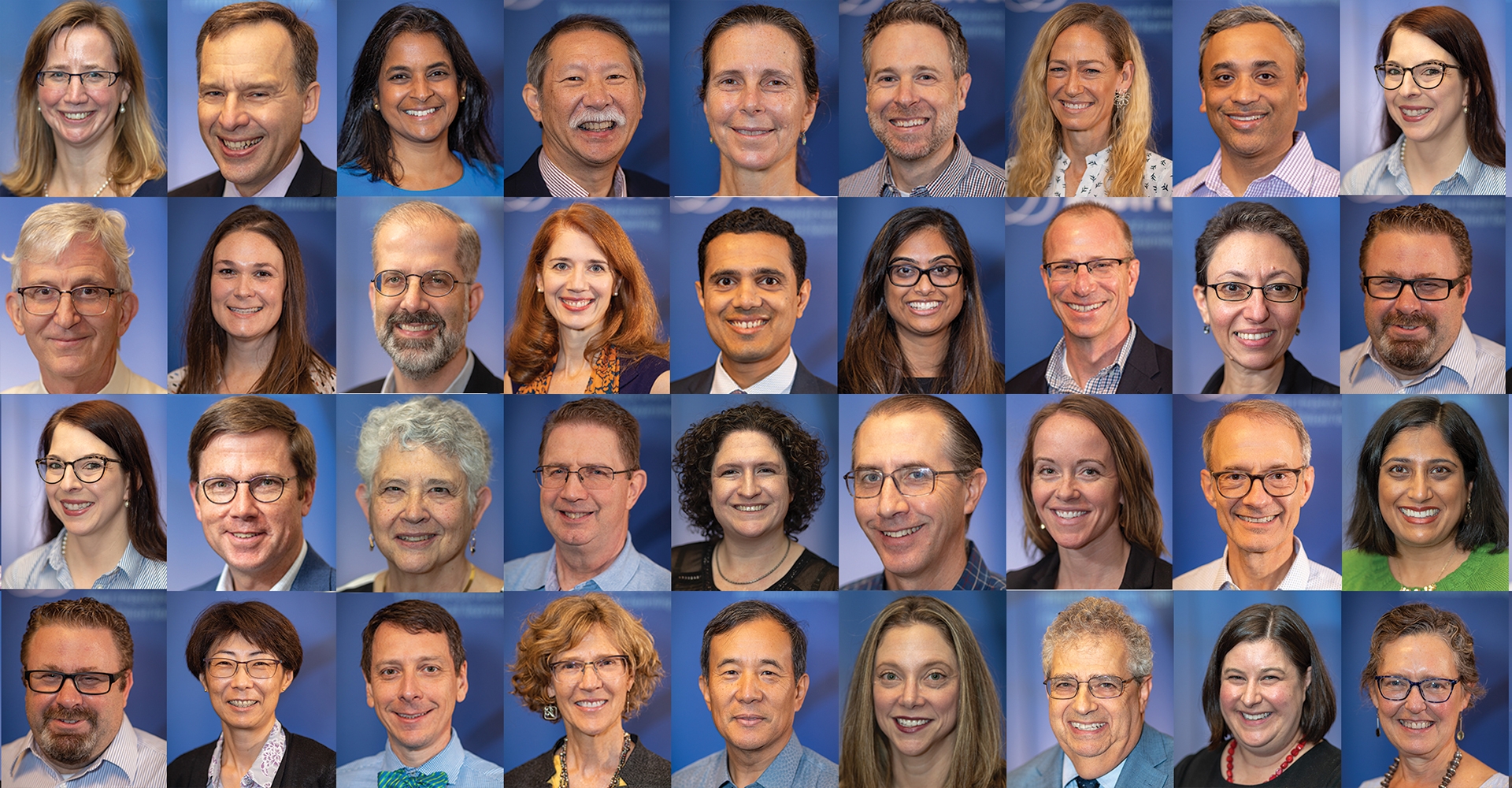 The Aquifer Educators Consortium forms the bedrock of Aquifer, bringing together more than 100 MD, DO, PA, and NP educators across disciplines—experts from the national leadership of organizations like AAIM, COMSEP, STFM, AGS, IAMSE, and AUR/AMSER—to collaborate, innovate, and make advances in health professions education.
Standardized clinical experiences
Evidence-based, peer-reviewed content
Access to expert medical educators
Coverage of national curricular standards
Easy to use platform with reporting
Aquifer serves faculty and students in a total of 349 subscribing programs across a range of health professions. Our subscribers include medical schools, osteopathic schools, physician assistant, nursing, and residency programs across the US and beyond.
Our current medical school subscribers include:
Albany Medical College
Albert Einstein College of Medicine
American University of Antigua School of Medicine
American University of Beirut School of Medicine
American University of the Caribbean School of Medicine
Baylor College of Medicine
California Northstate University College of Medicine
California University of Science and Medicine School of Medicine
Carle Illinois College of Medicine
Case Western Reserve University School of Medicine
Central Michigan University College of Medicine
Chicago Medical School at Rosalind Franklin University of Medicine and Science
City University of New York School of Medicine
Columbia University Vagelos College of Physicians and Surgeons
Cooper Medical School of Rowan University
Creighton University School of Medicine
Donald and Barbara Zucker School of Medicine at Hofstra/Northwell
Drexel University College of Medicine
Dubai Medical College
Duke – NUS Medical School
Duke University School of Medicine
East Tennessee State University James H Quillen College of Medicine
Eastern Virginia Medical School
Emory University School of Medicine
Florida Atlantic University Charles E. Schmidt College of Medicine
Florida International University Herbert Wertheim College of Medicine
Florida State University College of Medicine
Frank H Netter MD School of Medicine at Quinnipiac University
Geisel School of Medicine at Dartmouth
Geisinger Commonwealth School of Medicine
George Washington University School of Medicine and Health Sciences
Georgetown University School of Medicine
Hackensack Meridian School of Medicine
Harvard Medical School
Howard University College of Medicine
Icahn School of Medicine at Mount Sinai
Indiana University School of Medicine
Izmir University of Economics Faculty of Medicine
Jacobs School of Medicine and Biomedical Sciences at the University of Buffalo
Kaiser Permanente Bernard J. Tyson School of Medicine
Keck School of Medicine at the University of Southern California
Khalifa University College of Medicine and Health Sciences
Kirk Kerkorian School of Medicine at the University of Nevada Las Vegas
Lee Kong Chian School of Medicine
Loma Linda University School of Medicine
Louisiana State University School of Medicine in New Orleans
Louisiana State University School of Medicine in Shreveport
Loyola University Chicago Stritch School of Medicine
Macquarie University Doctor of Medicine
Marshall University Joan C. Edwards School of Medicine
Mayo Clinic Alix School of Medicine
McGovern Medical School at the University of Texas Health Science Center at Houston
McMaster University Michael G. DeGroote School of Medicine
Medical College of Georgia at Augusta University
Medical College of Wisconsin
Medical University of South Carolina College of Medicine
Medical University of the Americas
Meharry Medical College
Memorial University of Newfoundland Faculty of Medicine
Mercer University School of Medicine
Michigan State University College of Human Medicine
Mohammed Bin Rashid University of Medicine and Health Sciences
Morehouse School of Medicine
New York Medical College
New York University Grossman School of Medicine
Northeast Ohio Medical University College of Medicine
Northern Ontario School of Medicine
Northwestern University Feinberg School of Medicine
Nova Southeastern University Dr. Kiran C. Patel College of Allopathic Medicine
NYU Long Island School of Medicine
Oakland University William Beaumont School of Medicine
Oregon Health Science University School of Medicine
Pennsylvania State University College of Medicine
Perelman School of Medicine at the University of Pennsylvania
Ponce Health Sciences University School of Medicine
Queen's University Faculty of Health Sciences School of Medicine
Ross University School of Medicine
Rush Medical College of Rush University Medical Center
Rutgers New Jersey Medical School
Rutgers Robert Wood Johnson Medical School
Saba University School of Medicine
Saint Louis University School of Medicine
San Juan Bautista School of Medicine
Sidney Kimmel Medical College at Thomas Jefferson University
Southern Illinois University School of Medicine
St. Matthew's School of Medicine
Stanford University School of Medicine
State University of New York Downstate Medical Center College of Medicine
State University of New York Upstate Medical University College of Medicine
Stony Brook University School of Medicine
TCU School of Medicine
Technion American Medical School
Texas A and M University Health Science Center College of Medicine
Texas Tech University Health Sciences Center El Paso Paul L. Foster School of Medicine
Texas Tech University Health Sciences Center School of Medicine
The Brody School of Medicine at East Carolina University
The Johns Hopkins University School of Medicine
The Lewis Katz School of Medicine at Temple University
The Ohio State University College of Medicine
The Robert Larner M.D. College of Medicine at the University of Vermont
The University of Nevada Reno School of Medicine
The University of Texas Health Science Center at San Antonio Joe R. and Teresa Lozano Long School of Medicine
The University of Texas Rio Grande Valley School of Medicine
The University of Toledo College of Medicine
The Warren Alpert Medical School of Brown University
Tufts University School of Medicine
Tulane University School of Medicine
Uniformed Services University of Health Sciences F. Edward Hebert School of Medicine
United Arab Emirates University College of Medicine and Health Sciences
University of Alabama Marnix E. Heersink School of Medicine
University of Alberta Faculty of Medicine and Dentistry
University of Arizona College of Medicine at Phoenix
University of Arizona College of Medicine at Tucson
University of Arkansas for Medical Sciences College of Medicine
University of Balamand Faculty of Medicine and Medical Sciences
University of British Columbia Faculty of Medicine
University of California Davis School of Medicine
University of California Irvine School of Medicine
University of California Los Angeles David Geffen School of Medicine
University of California Riverside School of Medicine
University of California San Francisco School of Medicine
University of Central Florida College of Medicine
University of Chicago Division of the Biological Sciences The Pritzker School of Medicine
University of Cincinnati College of Medicine
University of Connecticut School of Medicine
University of Florida College of Medicine
University of Gothenburg Programme in Medicine
University of Hawai'i John A. Burns School of Medicine
University of Houston Tilman J. Fertitta Family College of Medicine
University of Illinois College of Medicine
University of Iowa Roy J. and Lucille A. Carver College of Medicine
University of Kansas School of Medicine
University of Manitoba Faculty of Medicine
University of Maryland School of Medicine
University of Massachusetts Chan Medical School
University of Miami Leonard M. Miller School of Medicine
University of Michigan Medical School
University of Minnesota Medical School
University of Mississippi School of Medicine
University of Missouri Columbia School of Medicine
University of Missouri Kansas City School of Medicine
University of Nebraska College of Medicine
University of New Mexico School of Medicine
University of North Carolina at Chapel Hill School of Medicine
University of North Dakota School of Medicine and Health Sciences
University of Ottawa Faculty of Medicine
University of Pittsburgh School of Medicine
University of Puerto Rico School of Medicine
University of Rochester School of Medicine and Dentistry
University of South Alabama College of Medicine
University of South Carolina School of Medicine at Columbia
University of South Dakota Sanford School of Medicine
University of South Florida Morsani College of Medicine
University of Tennessee Health Science Center College of Medicine
University of Texas at Austin Dell Medical School
University of Texas Medical Branch School of Medicine
University of Texas Southwestern Medical Center Southwestern Medical School
University of Toronto Faculty of Medicine
University of Utah School of Medicine
University of Virginia School of Medicine
University of Washington School of Medicine
University of Wisconsin School of Medicine and Public Health
Virginia Commonwealth University School of Medicine
Virginia Tech Carilion School of Medicine
Wake Forest School of Medicine of Wake Forest Baptist Medical Center
Washington State University Elson S. Floyd College of Medicine
Washington University in St. Louis School of Medicine
Wayne State University School of Medicine
Weill Cornell Medical College
Weill Cornell Medical College in Qatar
West Virginia University School of Medicine
Western Michigan University Homer Stryker M.D. School of Medicine
Windsor University School of Medicine
Wright State University Boonshoft School of Medicine
Yale University School of Medicine
Yong Loo Lin School of Medicine