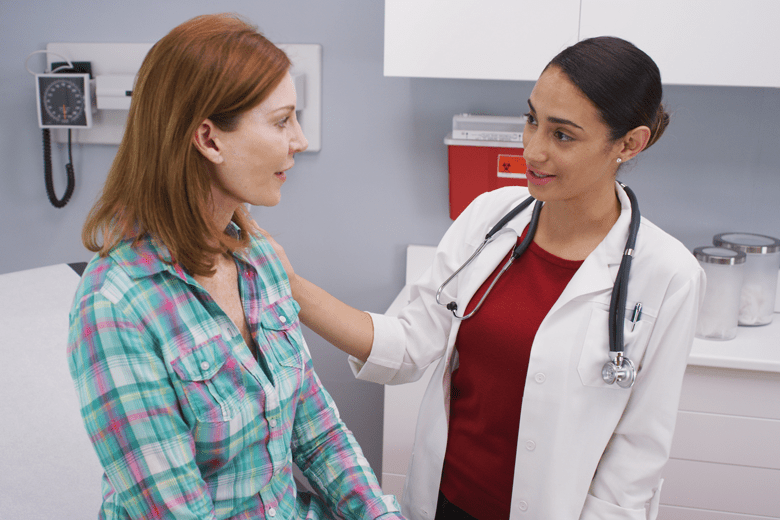 Aquifer is a non-profit organization known and respected for developing trusted, award-winning virtual case-based courses for health professions education. Aquifer courses are evidence-based, peer-reviewed, and continuously updated to support best practices in clinical teaching and learning. 
A growing number of nurse practitioner programs—and 95% of US allopathic medical schools—are putting Aquifer's trusted, rigorous clinical learning tools to work for their students. Aquifer courses are also used in physician assistant, international, and osteopathic medical programs.
Delivering Confidence in Clinical Teaching & Learning
Build clinical decision-making skills

Provide a safe space for students to practice realistic scenarios

Level the playing field

Provide access to key conditions and patients.

Provide structured remediation

Support students with supplemental learning
Support faculty with trusted tools

Ready-to-use and flexible to fit your course

Enhance your curriculum

Build electives or augment didactics with engaging cases

Elevate your course or program

Incorporate a trusted tool used across interprofessional education
"With Aquifer cases, faculty are assured that all students have a similar background with health issues covered. Since any given student may see a variety of patients during clinical rotations, the Aquifer cases offer a level of standardization. We also assign the free cases throughout the curriculum, including in pre-clinical courses. Students think the cases add high value to the program."
Joyce Cappiello PhD, FNP, FAANP; University of New Hampshire
Teaching & Learning Solutions
Our nurse practitioner subscribers are making the most of Aquifer's:
wide range of discipline-specific courses and cases that allow full integration across your program.
free interdisciplinary courses on key topics—like High Value Care and Diagnostic Excellence—to use throughout your curriculum.
friendly, prompt, and helpful support for students and faculty.
helpful student study resources like expert answer explanations and printable case summaries.
Educators Consortium
The Aquifer Educators Consortium is made up of 70+ healthcare educators across disciplines who write, edit, and update Aquifer's course content, in addition to providing strategic academic leadership.
National Collaborators
Every course Aquifer delivers is created in close collaboration with a leading national medical education organization. We're proud to partner with organizations like Society of Teachers of Family Medicine, Alliance for Academic Internal Medicine, American Geriatrics Society, Council on Medical Student Education in Pediatrics, and Association of University Radiologists to ensure that our content meets national standards.
Aquifer serves faculty and students in a total of 263 subscribing programs across a range of health professions. In addition to nurse practitioner programs and 95% of US allopathic medical schools, Aquifer serves 66% of osteopathic medical schools and a growing number of physician assistant and international programs.
Our current nurse practitioner and nursing program subscribers include:
AdventHealth University Department of Nursing Nurse Practitioner Program
Catholic University of America Nurse Practitioner Program
Columbia University School of Nursing
Drexel University College of Nursing and Health Professions
Eastern Michigan University Nurse Practitioner Program
Emory University Nell Hodgson Woodruff School of Nursing
George Mason University School of Nursing MSN Nurse Practitioner Concentration
George Washington University School of Nursing Family Nurse Practitioner Program
Hofstra Northwell School of Graduate Nursing
Indiana University School of Nursing Graduate Programs
Loma Linda University School of Nursing Primary Care Nurse Practitioner Program
Long Island University Brooklyn Harriet Rothkopf Heilbrunn Nurse Practitioner Program
MGH Institute of Health Professions School of Nursing Nurse Practitioner Programs
Millersville University Family Nurse Practitioner Program
Northern Kentucky University Department of Advanced Nursing Studies
Northwest Nazarene University Family Nurse Practitioner Program
Oakland University School of Nursing
Oregon Health Science University Pediatric Nurse Practitioner Program
Radford University School of Nursing
Rivier University Nurse Practitioner Program
Saint Louis University School of Nursing
Seton Hall University Adult Gerontology Primary Care Nurse Practitioner Program
Sonoma State University Family Nurse Practitioner Program
South University College of Nursing and Public Health Graduate Online Nursing Program
The College of St. Scholastica School of Nursing
Touro University California Doctor of Nursing Practice Program
United States University College of Nursing
University of Massachusetts Graduate School of Nursing
University of Minnesota Doctor of Nursing Practice Program
University of New Hampshire Department of Nursing
University of North Carolina at Chapel Hill School of Nursing Nurse Practitioner Programs
University of St. Francis Leach College of Nursing
University of Texas Medical Branch Nurse Practitioner Program
University of Virginia Nurse Practitioner Program
Villanova University M. Louise Fitzpatrick College of Nursing Nurse Practitioner Programs
Each of our cases presents a virtual patient encounter—based clinical reasoning skills that are vital to providing quality patient care. Aquifer cases bring our expert healthcare educators—and a wealth of resources—to you and your students.
Each course includes cases in clinical locations applicable to a range of primary and acute care tracks, making it easy to integrate Aquifer across your entire program. Cases can be easily sorted by clinical location and patient age in the searchable Case Library to create a custom course that perfectly fits your needs.
Aquifer Family Medicine is our most popular and versatile course for Nurse Practitioners. Aquifer Internal Medicine and Geriatrics deliver the bread and butter cases your students need to experience when caring for adults of all ages. Aquifer Pediatrics provides comprehensive coverage of key conditions.
Aquifer Radiology and Addiction include a wealth of robust content which can be integrated into a range of tracks to provide instruction on these critical topics, or used as individual elective courses.
Aquifer's free courses—Aquifer Diagnostic Excellence, High Value Care, Culture in Health Care, Medical Home, and Oral Presentation Skills—offer case-based learning and skill-building exercises on key topics in healthcare education at no additional cost. Use the courses as individual capstone projects, or integrate cases with other content in a custom course to meet your needs.
WISE-MD (Surgery) provides an interactive enhancement to the surgical course. WISE-OnCall (Readiness for Practice) is a valuable tool for bridging the gap to practice. These courses are distributed by Aquifer on behalf of NYU School of Medicine.
A wealth of Educator Guides, resources, and tools are available to help you integrate our cases into your curriculum or course and make the most of your Aquifer institutional subscription.
Educator Guides provide a quick reference guide for all cases, resources, and features included with associated Aquifer course. The Educator Guide is ideal for educators who are getting started using Aquifer, or experienced users who want to be sure they are taking advantage of Aquifer's extensive resources and tools.
Additional resources and teaching tools include Flipped Classroom Workshops (Radiology), Active Learning Modulesand Case Analysis Tool (Pediatrics), and Real World Application Activities (High Value Care).
Using Aquifer
Learn how our subscribers are using Aquifer courses to advance their students' clinical learning at:
University of New Hampshire Nurse Practitioner Program