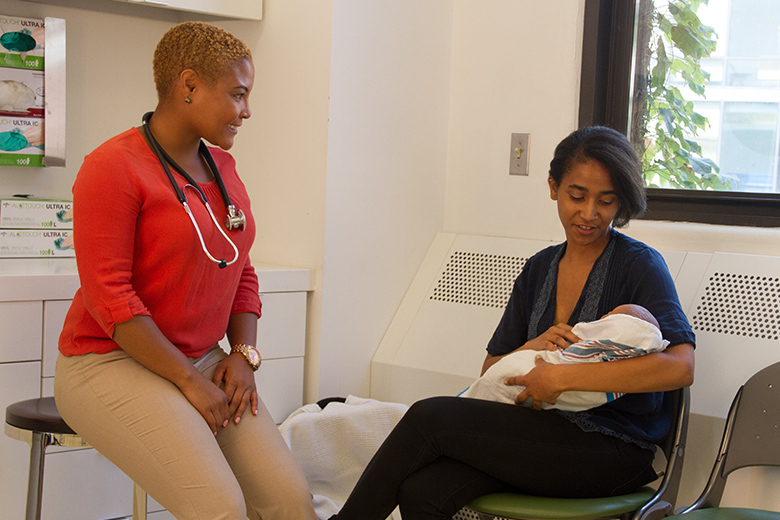 The 32 interactive virtual patient cases in Aquifer Pediatrics deliver on the learning objectives of the Council on Medical Student Education in Pediatrics (COMSEP) clerkship curriculum.
Overview
Aquifer Pediatrics helps students develop clinical reasoning skills critical to becoming successful practitioners. Our virtual cases provide key content correlated to COMSEP's learning objectives—a proven path to success in developing clinical reasoning skills.
---
Educator Resources
In addition to the 32 cases included with this course, the Aquifer Educators Consortium has developed Educator Resources to accompany this course, available to all subscribers. Resources include valuable teaching and learning tools to increase student engagement and maximize efficiency for faculty.
To access these tools, sign in to your Aquifer account and visit the Educator Resources section.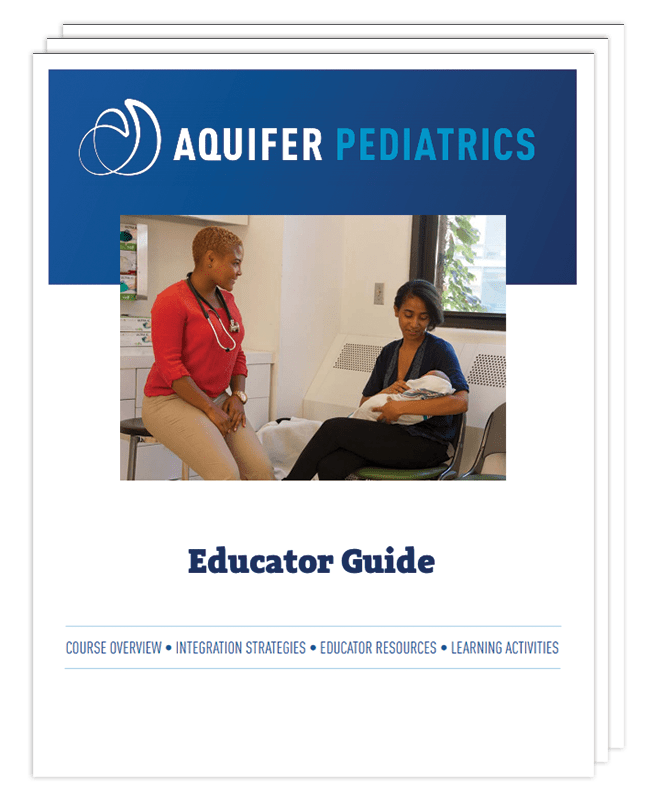 Educator Guide Available
Course Overview – Integration Strategies – Educator Resources – Learning Objectives
The Educator Guide—available to all subscribers—provides a quick reference guide for all cases, resources, and features included with Aquifer Pediatrics. The Educator Guide is ideal for educators who are getting started using Aquifer, or experienced users who want to be sure they are taking advantage of Aquifer's extensive resources and tools. Learn more…
Active Learning Modules
These team-based learning exercises have been thoughtfully prepared with the aim of minimizing teacher preparation time and maximizing learner achievement. Learn more about the Pediatrics Active Learning Modules.
Fever Module
Immunizations Module
Patient Safety Module
Child Development Module
Case Analysis Tool
The toolkit contains a structured worksheet completed by the students as they work through the virtual patient case, designed to enhance the development of clinical reasoning skills. Each step mirrors the process through which clinicians gather and process information about a patient, leading up to the development of an initial evaluation and treatment plan. Answer keys are included for most cases. Learn more about the Case Analysis Tool.
Questions for Further Consideration
A series of questions available to promote further discussion of some of the important points in each case. These can be used to emphasize areas such as basic science, clinical reasoning, management, public health, and communications. The questions are formatted on an excel sheet to allow for easy sorting by case or topic
---
User Story Video
Learn how Aquifer Pediatrics can benefit medical students and faculty in your program:
Aquifer Pediatrics Course Board