The Aquifer Medical Student Advisory Group is a national board of medical and health professions students created to provide essential feedback on Aquifer's learning tools.
Helping Build the Best Possible Tools for Clinical Learning
Aquifer is in the process of developing new assessments, Integrated Illness Scripts, cases, and other learning tools. Student voices and ideas are critical to ensure that our solutions provide the most value to students.
Student Advisory Group members preview and provide honest, in-depth feedback on Aquifer's current and developing learning tools, designed to be used in medical and health professions programs across the country. Feedback from this group is used to optimize the technology and content in our tools, inform communications, and develop training resources.
Leadership
The Medical Student Advisory Group works closely with the medical educators of the Aquifer Student Engagement Group, a working group of the Aquifer Educators Consortium, along with the teams developing Aquifer's new learning tools. The Aquifer Student Engagement Group is led by:
2022 Student Advisory Group Members
After a competitive selection process, we are pleased to welcome a strong group of medical students from around the country: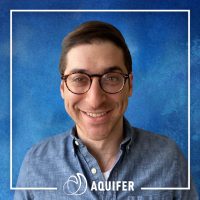 Joseph Abraham
Albert Einstein College of Medicine
Class of 2023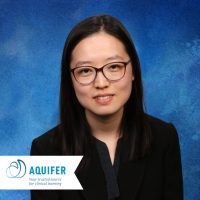 Jacqueline Chen
Midwestern University, Arizona College of Osteopathic Medicine
Class of 2023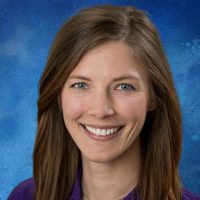 Brooke Clemenson
University of Nevada, Reno School of Medicine
Class of 2023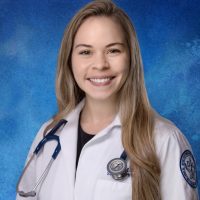 Victoria Coutin
Nova Southeastern University Dr. Kiran C Patel College of Osteopathic Medicine
Class of 2023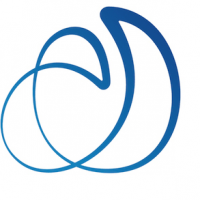 Eric Hsu
University of Texas Southwestern Medical Center
Class of 2023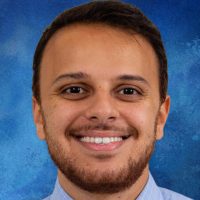 Bishoy Ibrahim
University of Connecticut School of Medicine
Class of 2023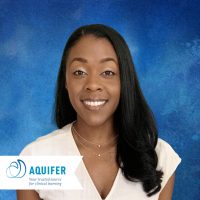 Alyssa Jackson
Eastern Virginia Medical School
Class of 2024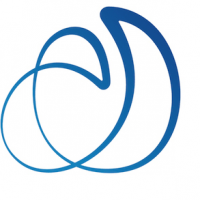 Benjamin Martinez
University of Toronto
Class of 2023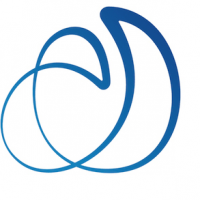 Blake Northrop
University of Texas Medical Branch
Class of 2023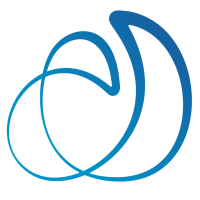 Zachary Panton
Geisel School of Medicine at Dartmouth College
Class of 2024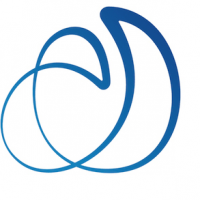 Tara Suresh
Washington University in St. Louis School of Medicine
Class of 2024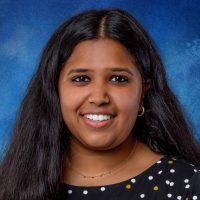 Sathwika Thodeti
Northeast Ohio Medical University
Class of 2023
2021 Student Advisory Group
Aquifer thanks the members of our 2021 Student Advisory Group for all of their feedback and insights:
Jane-Frances Aruma, Penn State College of Medicine
Alyssa Brown, University of Louisville School of Medicine
Jacob Deem, Uniformed Services University of the Health Sciences
Sean Evans, Emory University School of Medicine
Emma Gargus, Northwestern University Feinberg School of Medicine
Jessica Gogan, Case Western Reserve University School of Medicine
Noor Kawmi, The Pennsylvania State College of Medicine
Sharon Lam, Albert Einstein College of Medicine
Logan Lawson, Philadelphia College of Osteopathic Medicine
Amy Matia, Case Western Reserve University School of Medicine
Varun Mehta, George Washington School of Medicine and the Health Sciences
Swati Patel, City University New York School of Medicine
Carson Powell, Indiana University School of Medicine
Ayman Youssef, University of Texas Medical Branch at Galveston
2020 Student Advisory Group
Aquifer thanks the members of our inaugural 2020 Student Advisory Group for all of their feedback and insights:
Timothy Fisher, Cooper Medical School of Rowan University 
Philip Jurasinski, Des Moines University
Priya Kantesaria, Rutgers New Jersey Medical School
Hope Knochenhauer, Duke University School of Medicine 
Andres Lopez, University of North Carolina at Chapel Hill School of Medicine 
Brienna Milleson, Saint Louis University School of Medicine
Wafa Nabi, Case Western Reserve University School of Medicine
Evgeniya Rakitina, University of Miami Miller School of Medicine
Yana Salei, Florida Atlantic University Charles E. Schmidt College of Medicine 
Sapna Syal, Rutgers Robert Wood Johnson Medical School
Georgia Vasilakis, West Virginia University School of Medicine
Julie Chew, United States University Nurse Practitioner Program
Parissa Ferguson, Bryant University Physician Assistant Program