Aquifer Integrated Illness Scripts are designed specifically to promote cognitive integration and provide a framework for learners to link basic science and clinical knowledge. Building on the traditional illness script format, Integrated Illness Scripts (IIS) embed basic science core concepts and causal mechanisms within each clinical feature and display the connections visually through Mechanism of Disease Maps.
From the Classroom to the Clinic
Integrated Illness Scripts are designed to benefit teachers and students in a variety of settings. IIS are appropriate for multiple levels of medical and health professions learners.
Basic Science
Scripts deliver clinical content to science classrooms, providing clinical relevance that makes content stick.
Clinical Learning
Understanding basic science causal mechanisms helps clinical students make better, safer clinical decisions.
Faculty & Clinicians
Easy access to science and clinical content allows faculty in any discipline to help students make connections—and enhance their own understanding.
Find the Right Fit: Content Mapping Guides
Wondering where Integrated Illness Scripts will fit in your course or curriculum? Explore our guides to find out which currently available scripts cover your clinical or basic science discipline.
Content Mapping for Basic Science Disciplines by Core Concept
Ready-to-use Activity Cards
Easy Activities for Deeper Learning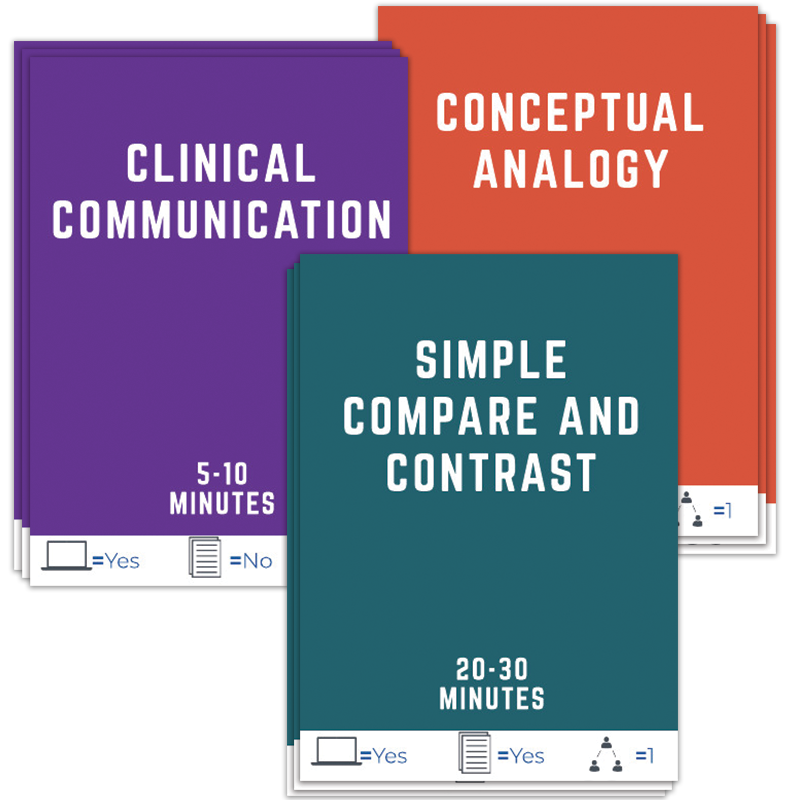 Our new Activity Cards provide simple ways to use Integrated Illness Scripts (IIS) to help students link basic science and clinical knowledge for better, safer clinical decisions. Ready-made Activity Cards are quick and easy to drop into your classroom session or to drive discussion in clinic.
Things to Know:
designed to be used with Integrated Illness Scripts
range from 5 min to 30 min long
many activities include handouts, including fillable Mechanism of Disease Maps
based on proven learning theory
How to use IIS Activity Cards
Select an activity.
Choose a ready-made activity from our set of 40 Activity Cards.
Assign pre-work.
Assign students a script, or group of related scripts to complete in advance.
Use the activity in class or clinic.
Run the activity with your students.
Sample Activities
With 40 Activity Cards available, faculty are sure to find an activity that meets their needs. Here are a few top picks:
Activities to use in didactic sessions to help your students connect basic science and clinical knowledge by examining causal mechanisms with clinical context.
Several Activity Cards come with ready-made handouts, such as fillable Mechanism of Disease Maps, to make implementation a snap.
Click to enlarge the images.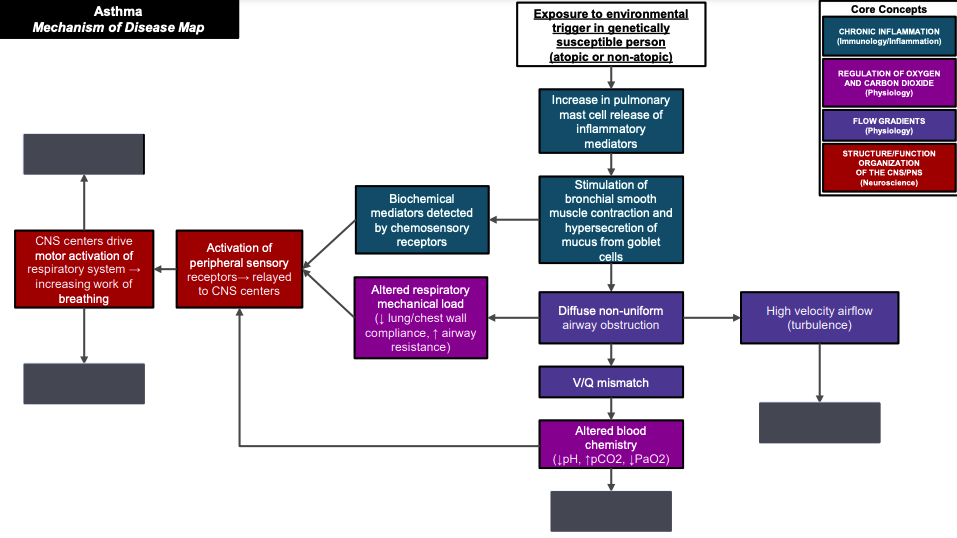 Sample handout for "What are the Clinical Features?" – versions are available for all scripts. Similar Mechanism of Disease Map handouts are available for these activities:
What are the Core Concepts?
What's the UPI? (Underlying pathophysiologic insult)
What are the Core Concepts & Clinical Features?
Finding Activity Cards & More Educator Resources
If your program has access to Integrated Illness Scripts, you can Activity Cards and other find deep resources in the Sciences Educator Resources section of your Aquifer account to help you make the best use of the scripts.
Be sure to explore our additional resources for Integrated Illness Scripts, including:
Educator Guide
Integrated Learning Sessions (complete 90-minute learning sessions on Dyspnea and Hyperbilirubinemia include a facilitator's guide, student handout, and answer key)
Educator-to-Educator Resources
Stories and strategies from your peers to help you get started using Integrated Illness Scripts.