January 18, 2018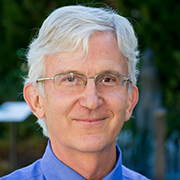 Alec Chessman, MD has been engaged in medical education since 1988. He has directed courses in all years of medical school, and has precepted residents in the inpatient and outpatient settings for over 25 years. He introduced Evidence Based Medicine into the preclinical curriculum in the early 1990's. Through HRSA grant funding, he introduced such innovations as providing laptop computers for students on clerkship rotation at away sites during the 1990's, prior to a required laptop requirement.
He has received several honors from his professional academic organization, the Society of Teachers of Family Medicine, including STFM President's Awards for his participation in: the Predoctoral Directors' Development Institute (faculty development fellowship), a faculty development newsletter called Teaching Physician (newsletter) for which he served as one of the Founding Editors for over a decade, the fmCASES Project Development Group, and the STFM Family Medicine Clerkship Curriculum Task Force that defined a national set of core objectives. He was part of the teams that won STFM Innovative Program Awards: for fmCASES in 2015, and for CERA in 2016. He received South Carolina AHEC's James G. Halford, Jr. Award for the outstanding family medicine educator of the year in 2012, and STFM's Excellence in Education Award in 2016.
He was part of the original team that developed fmCASES, now Aquifer Family Medicine. He authored one of the cases, and served as Co-Editor-in-Chief, and then Co-Senior Director until 2016. He has served as Editor-in-Chief of Aquifer Trauma Informed Care (currently in development), a set of virtual patient cases developed under contract with the Department of Health and Human Service's Office of Women's Health. Designed for primary care practitioners, these cases seek to improve care for patients adversely affected by traumatic life events.