December 11, 2018
As of January 2, students will manage their own case resets in Aqueduct. Administrators are no longer be able to reset student cases. This change gives students ownership of their data and empowers them to direct their own learning. It also relieves the burden of resetting cases from administrators' workloads.
This update brings the case reset process into alignment with Aquifer's pedagogical philosophy. Aquifer's virtual patient cases are designed to be a safe learning environment for students. Giving students control of their own data allows them the option to enhance their learning by returning to a case and reviewing the content again in a rigorous way.
What is a Case Reset?
Students can choose to reset your cases at any time. A Case Reset means that:
All progress in the case will be cleared and reset. Previous data will not be available.

Students will need to re-take the case to record a completion.

Faculty and administrators can view each case reset in their reports.

Case resets will show on Student Reports.

Student notes will be deleted when cases are reset. Be sure to download notes before completing the reset process.
Case Reset Reporting
All users (administrators and students alike) can easily view case resets in reports. If a case was reset, a black outline will show around the progress circle on the Course, Case, and Student reports. In the exports for Case and Student Reports, a column is included showing the number of case resets.
Faculty and administrators, please take note of this change before starting your next course or rotation. Be sure to view the detailed information available in reports if this case reset process will affect your grading. We have contacted all administrative users, but please help us keep everyone up to speed by sharing this information with your colleagues.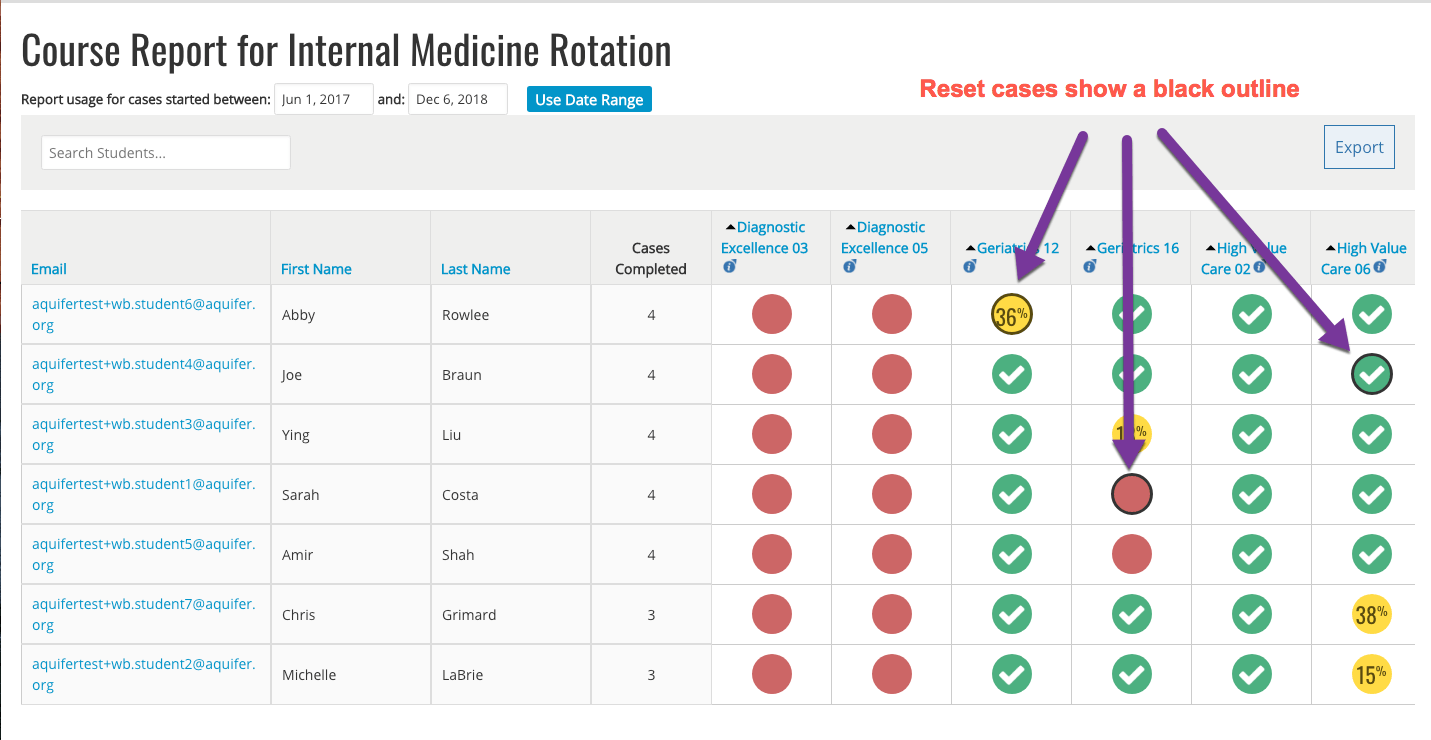 New Release