Thanks to our rich network of engaged medical and health professions educators, Aquifer is proud to share with you our growing library of resources created for educators, by educators. Whether you are new to Aquifer and just getting started—or looking to improve or expand the way you are using our teaching and learning tools—the strategies, stories, and tools shared by your peers will prove invaluable.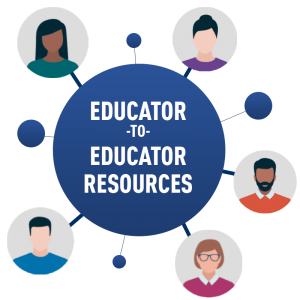 Search Resources from Your Peers
Blogs – Webinars – Podcasts – Resources
Find practical tips and strategies to drop into your course or clerkship from across our growing library of resources—all from our network for educators and administrators across medical and health professions education.
Onboarding Resources for Faculty
Get started or optimize the way you are using Aquifer with our faculty orientation and best practices case. Complete the Onboarding for Faculty: Teaching Effectively with Aquifer in the Onboarding Resources section of your Aquifer account to get up to speed quickly.
Teaching Tips & Strategies
Searchable Content Library

Get started thinking about how Aquifer cases can best fit the needs of your course and students. Read more…

Create Custom Courses

Advice for setting expectations and helping your students make the most of this learning tool. Read more…

Student Progress Reporting

Aquifer cases are specifically designed to help your students develop clinical reasoning skills. Read more…