January 18, 2018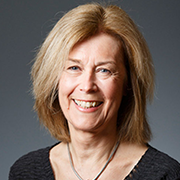 Margaret Mulley, CPA retired as a Senior Audit partner from Deloitte & Touche, LLP in 2012 with more than 30 years' experience in leadership, governance, and client service roles in the firm. From 2009 to 2012, she was the Chief Learning Officer of Deloitte & Touche, LLP, leading an organizational transformation that involved recruiting and leading a team of professionals responsible for developing the technical, professional, and leadership learning for more than 12,000 auditors and risk consultants in the US to enable the successful launch of Deloitte University. In addition to her client service, she served as Managing Partner for Strategy, Innovation, Communications, and Marketing and as the Americas Leader for Emerging Growth Company Services for Deloitte & Touche, LLP.
Ms. Mulley currently serves as a consultant in global health care delivery, principally through the delivery of learning programs to develop and implement new models of care and advancement of accountable care systems and organizations. She served on the Board of Directors and as Board Secretary of Deloitte & Touche LLP from 2003 to 2012, and on the Board of Deloitte LLP from 1995 to 1999. Currently, Ms. Mulley serves on the boards of Marts & Lundy, Colby-Sawyer College, and The Family Place.
Margaret graduated from Wellesley College with a degree in Mathematics. She earned master's degrees from Simmons College and MIT. She is married to Albert Mulley, Jr., MD, MPP, who is the Managing Director for Global Health Care Delivery Science at Dartmouth College. They have two adult children.