May 8, 2020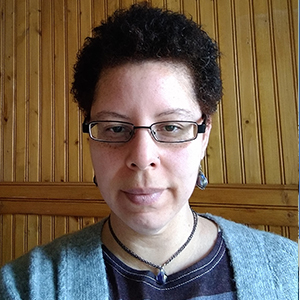 Digital Production Associate
Xan joined Aquifer in May 2020, as Production Associate for Family Medicine and Geriatrics she will manage the editorial review cycle of all Family Medicine and Geriatrics cases. Working closely with the editorial boards, she will update, edit, and enhance online curricular content in Aqueduct, the teaching and learning platform.
Xan came to Aquifer with a background in Biochemistry, Accounting, Library and Information Science, and Data Analytics. She is currently pursuing a micro degree in Data Analytics from Udacity. She holds an MA in Library and Information Studies from SUNY Buffalo, an AAS in Accounting from SUNY Canton and a BA in Biochemistry from SUNY Potsdam.
She currently lives in Northern, New York, and is a writer and painter.
---
Aquifer Team: Content Production
Course Boards: Family Medicine & Geriatrics
Category:
Aquifer Staff