May 11, 2022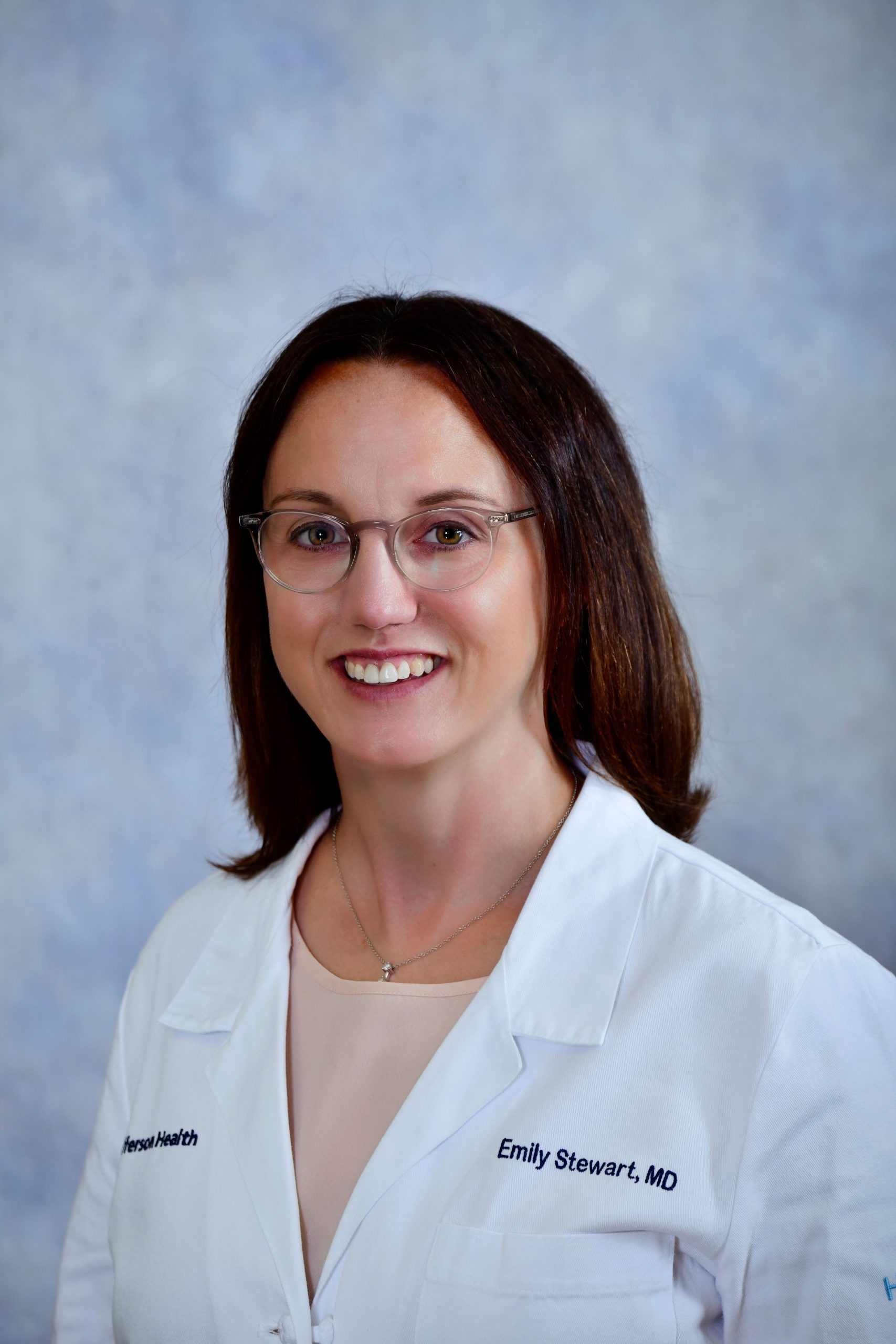 After an extensive national search, Aquifer is pleased to introduce Dr. Emily Stewart as Aquifer's Chief Curriculum Officer. Emily will officially join Aquifer on August 1, 2022.
Emily comes to Aquifer from Thomas Jefferson University where she is currently Associate Professor of Medicine and a practicing hospitalist. A passionate and experienced medical educator, Emily has taken on progressively larger leadership roles in medical education throughout her successful career at Thomas Jefferson. She is currently the Internal Medicine Program Director, leading the educational experience of over 130 residents and four chief residents annually, a position she has held since 2015. At the affiliated Sidney Kimmel Medical College, Emily has served as Internal Medicine Subinternship Director, Course Director for the GATEWAY to Internship course for which she led the development and implementation, and as Co-Clerkship Director for Internal Medicine.
Emily has been named a Top 25 Teacher in the Internal Medicine Residency Program for nine consecutive years. Her accolades include the Hospital Medicine Attending Teaching Award (2017), ACP Pennsylvania Chapter John Derrickson Early Career Physician Service Excellence Award (2016), Dean's Award for Excellence in Education (2014), and the Department of Medicine "Golden Apple" Teaching Award (2014).
Emily has a strong national presence as a member of the American Medical Association (AMA), American College of Physicians (ACP), Association of Program Directors in Internal Medicine (APDIM), Clerkship Directors of Internal Members (CDIM), and the Association of American Medical Colleges (AAMC). She is an invited fellow at the ACP and most recently has served on the AAIM Structured Evaluative Letter Task Force, APDIM Council (treasurer), DynaMed Executive Leadership Board, AAIM Education Committee, AAMC CFAS Member Representative for APDIM, and numerous other professional and scientific committees. She is an experienced speaker both nationally and internationally, and has published academically on a wide range of topics including the Core EPAs, clinical reasoning, use of simulation in medical education, the transition to residency process, and the contemporary burdens facing medical educators.
"Emily's skills and experience will serve her well as Aquifer Chief Curriculum Officer, leading l all aspects of Aquifer's academic and curriculum strategy, and overseeing all content, assessment, teaching and learning integration, research, and Consortium operations," said Dr. Leslie Fall, Aquifer Cheif Executive Officer. "We are excited to welcome Emily to the team at Aquifer. She will be a huge asset as we move forward in advancing health professions education."
In the news