August 10, 2020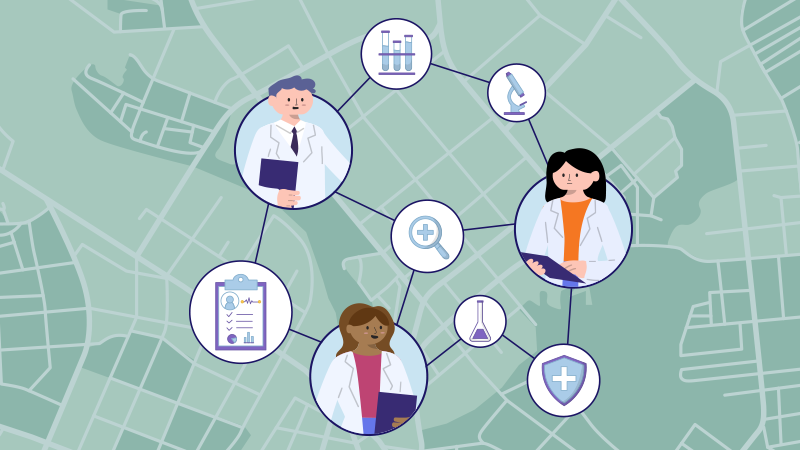 By: Joanna L. Drowos DO, MPH, MBA| Associate Professor of Family Medicine, Associate Dean for Faculty Affairs Associate Chair, Integrated Medical Science Department | Florida Atlantic University Charles E. Schmidt College of Medicine
---
In our community-based model of clerkships, there is often a disconnect between learning that takes place at clinical sites with community-based preceptors, and the information from cases or didactic lectures our core faculty present to students on campus during academic half-day. Our lectures or case-based activities are facilitated with our core faculty based at the College of Medicine who have responsibility for covering all of the curricular learning as their primary role. This group facilitates lectures and case-based small groups as part of a structured academic half-day. 
Our community faculty are busy clinicians in local health systems or private practice, and do not have responsibility for formal lectures or didactic activities at the College of Medicine. 
At several points throughout the clerkship, we provide updated calendars with the didactic and Aquifer case schedule illustrating the clinical information students will cover on campus through these activities. Initially, we just shared these schedules and objectives with our preceptors. What we subsequently realized is that in addition to sharing schedules, we can actively encourage preceptors to engage in discussion with their students about what was covered during these activities outside of their offices is beneficial. Perhaps providing a reminder–or even permission–signals to our preceptors that this is helpful and important for student learning. It helps them feel more connected to our educational program, and many preceptors like the opportunity to learn new information themselves. We suggest explicitly asking– "What did you discuss in didactics this week? What can you teach me about this topic?". 
Lessons Learned
Knowing what was covered in formal curricular sessions alerts preceptors to engage students with particular patients who present during clinic visits with relevant pathology. Through being intentional about providing just-in-time faculty development, and engaging our community faculty in the didactic and case learning topics and schedule that we deliver with students, we can bridge these experiences to reinforce connections and learning through a coordinated curriculum. 
Orienting Students