December 1, 2022
SOC 2 Type 1 Examination Completed for Aquifer's Teaching & Learning Platform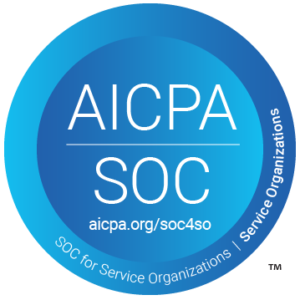 Aquifer has successfully completed the SOC 2 (System and Organization Controls 2) audit by meeting rigorous security, availability, and confidentiality standards.
The examination conducted by AssurancePoint, LLC found that Aquifer achieved its service commitments and system requirements as measured by the SOC 2 criteria for Security. The examination concluded with an unqualified (clean) opinion, as of October 15, 2022 for the Aqueduct teaching and learning platform.
SOC 2 reports are attestation reports that examine controls at a service organization relevant to the security, availability, and processing integrity and the confidentiality or privacy of the information processed for subscribing programs. SOC 2 reports provide Aquifer's users with information regarding the design of internal controls relevant to the selected SOC 2 criteria, with the assurance that the information presented has been examined by an independent CPA firm.
"Implementing and maintaining SOC 2 requirements demonstrates Aquifer's commitment to meeting the most rigorous security, availability, and confidentiality standards in the industry. It verifies that Aquifer's security controls are in accordance with the AICPA Trust Services Principles and Criteria and that the best practices are built into our way of working, throughout every team – from software development to people operations," notes Craig Davis, Chief Financial Officer. "Student data security is central to everything that we do."
"This examination is an important step in showing our users- and their institutions-that we are maintaining best practices and are a trusted partner in their students' learning journey," notes Tracy Mullen Cosker, Director of Customer Success. "Advancing the SOC 2 work is one of the many ways Aquifer shows our dedication to our customers."
Aquifer intends to continually execute and improve upon its internal controls and to provide consistent assurance to its customers via an annual SOC 2 report. Subscribing programs can request a copy of our Type 1 audit report through the Customer Success team.
In the news