March 26, 2021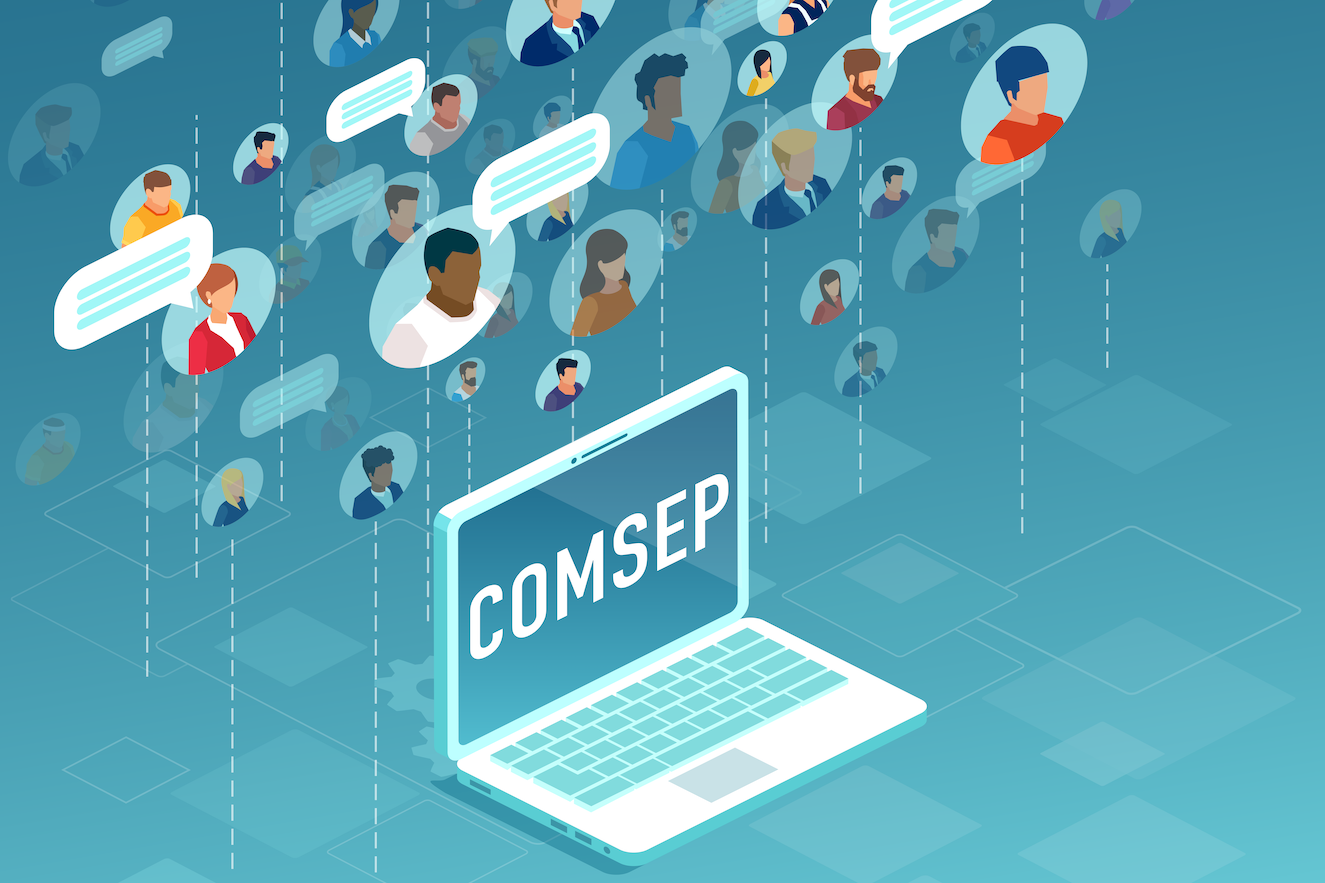 Aquifer will be attending the COMSEP Annual Meeting from April 6 – 9, 2021, taking place virtually, to share updates on our developing projects and help faculty and staff make the most of their subscriptions.
If you are attending the meeting, we hope to see you at:
Workshop:
Coaching For the Development of Master Adaptive Learners
Friday, April 9 from 11:45am – 1:15pm EDT
Coaching For the Development of Master Adaptive Learners
Presenters: Melissa Held, MD; Michael Dell, MD; Aditee Narayan, MD; Sherilyn Smith, MD
The pace of the development of new biomedical knowledge and of changes in healthcare systems requires physicians and medical students to develop the ability to seamlessly adapt new information and concepts into their existing mental frameworks in order to become experts. Never has this dynamic been more in evidence than during the COVID-19 pandemic, in which new knowledge, skills, and processes of care have arisen at a furious rate. In order to develop into what the American Medical Association has termed Master Adaptive Learners, medical students, typically highly-motivated learners, will benefit from coaching from their clinical teachers to facilitate their self-regulated learning and help them develop the habits of mind required for making clinical decisions in modern practice.
In this workshop, we will present a schemata of the Master Adaptive Learner process and introduce novel tools to aid family physician faculty as they coach their students towards their development of cognitive mastery. The workshop will combine didactic presentation and practical application of the new coaching tools so that attendees will come away with useful skills to bring back to their home institutions. The presenters will encourage active discussion and group participation so as to benefit from the shared experience in the room in developing best practices for making use of the novel cognitive coaching framework and tools.
Learning Objectives:
On completion of this session the participants should be able to describe the elements of Master Adaptive Learning Schemata and how they apply to clinical learning.

On completion of this session the participants should be able to differentiate between coaching and advising or teaching.

On completion of this session the participants should be able to apply coaching techniques to facilitate learners creating personalized plans for mastery learning using real world examples of formative assessment information.

On completion of this session the participants should be able to develop local curricula to teach these principles to community faculty.
Programs & Partners Session
Wednesday, April 7 from 1:45pm – 2:45pm
Connect directly with your COMSEP colleague members of the Aquifer Pediatrics Course Board.  Bring your questions, ask for integration and teaching advice, and get the latest updates on:
Individual Training or Q&A
If you aren't able to make the Programs & Partners session but would like to catch up to discuss our developing projects or get answers to your questions, please contact Cate Hancock, Aquifer RelationshipManager to schedule a time to meet or talk by phone.
We look forward to seeing you!
More Recommended Presentations
We recommend attending the following presentations by Aquifer Educators Consortium members:
Friday, April 9 from 1:45 – 3:15pm EDT
Presenters: Anton Alerte, MD; Mary Brown, MD, MS; Antonette Spoto-Cannons, MD; Jennifer Koestler, MD; Melissa Held, MD; Mariann Kelley, MD; Joanne Crowley, MD; Melanie Rudnick, MD; Amy Fleming, MD, MHPE; Patricia Joyce, MD
This workshop involves collaboration among faculty from five different universities to address the subject of medical student remediation. Student success may be challenged due to a number of factors including knowledge deficits, gaps in reasoning, failure to perform in a team setting, and/or professionalism lapses.
Learning Objectives:
This workshop will provide faculty with a framework for helping the student who has failed or is failing.
Participants will:
List tools useful for early identification and categorization of the student with difficulty

Identify best practices in remediation

Identify strategies to create individualized remediation plans

Identify obstacles, including implicit biases, which may interfere with remediation plans
Events