March 2, 2018
From our partners at the NYU School of Medicine: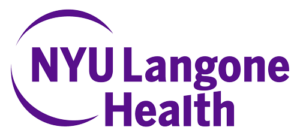 We are pleased to announce that WISE-OnCall is now available through the Aquifer system.
WISE-OnCall consists of 12 modules addressing common clinical presentations. Each module emphasizes:
Assessment

Early management

A review of common underlying causes

Distinguishing features



Dramatizations emphasize the importance of gathering information from the medical record, nursing staff, the patient, and appropriate diagnostic tests. Professionalism, communication & escalation of acute situations is also covered. Checklists and practice questions help learners to hone their clinical reasoning skills.
The modules currently available include:
Chest Pain

Abdominal Pain

Fever and Sepsis

Dyspnea

Oliguria

Pain Management

Hypertension

Hypotension/Shock

Loss of Consciousness

Lower Extremity Pain

Documentation

Certifying a Death



A research study of the impact of WISE-OnCall modules demonstrated improvement in our graduating students' clinical skills when measured in a controlled simulation exercise*. Students have consistently graded WISE-OnCall very high with respect to content and appropriateness for their level of learning.
This course is designed specifically for upper-level clerkships and transition to residency courses. However, some residency programs are using WISE-OnCall for junior resident orientation.
NYU School of Medicine uses the modules to help prepare graduating students for residency. Last year our program directors required WISE-OnCall for 140 incoming interns as part of our patient safety orientation. Due to the overwhelmingly favorable response from faculty, participating residents and hospital administrators, WISE-OnCall will be a part of the orientation process for all new residents.
Please let us know if you would like to view WISE-OnCall program and consider it for your transition to residency curriculum. If you have questions or would like to know more about our use of the modules, feel free to contact Dawn Bornheimer at 646-854-8033.
Thomas S. Riles, MD
Associate Dean for Medical Education and Technology
New York University School of Medicine
---
*Szyld D, Uquillas K, Green BR, Yavner SD, Song H, Nick MW, Ng GM, Pusic MV, Riles TS, & Kalet A (2017). Improving the clinical skills performance of graduating medical students using "WISE OnCall," a multimedia educational module. Simulation in Healthcare, 12(6), 385-392, 2017
In the news, New Release